Culture for and by students
Rubi wants to promote and stimulate cultural student participation. 
Knock on the door, it's open, you can do your cultural thing!
Be part of the cultural council Young Rubi

Get involved in shaping cultural policy and:
Give advice on the current cultural policy
Take initiatives in the cultural field to promote the cultural participation of students
Organise activities 
Consult and bring about cooperation between various cultural actors
Interested? Contact Rubi!
cultuur@uantwerpen.be
Antwerp University is the first university in Flanders to have a campus poet. Zainab Noor el Hejazi became the first campus poet in 2018 and in 2021 Esohe Weyden took over.
The campus poet writes monthly poems about life at and around the university.
All poems appear in our newsletter and on our news page.

About Esohe Weyden

Esohe Weyden (1999) is a spoken word poet, presenter and law student from Antwerp. With her honest pen, she tries to put into words how she searches for connection in the duality of her thoughts and the world she lives in. Driven to find the right words and utter the smoothest sentences, her only goal is to describe what we all carry with us.
Besides the many stages she has already climbed (Stadsschouwburg, Vooruit, Pukkelpop, Gentse Feesten, De Roma), she is also the regular host of People Say Things Antwerp and Ghent. She is also one of the city reporters for ATV and mainly portrays art and culture in the city.
In 2018, she was included in the author list of Literatuur Vlaanderen.
In 2019, she was elected Laureate of the Arts and won one of the Culture Awards for deserving Deurnen citizens. She also became a finalist in the 2018 Belgian Slam Poetry Championship and won many local poetry slams. 
From 2021 onwards, she will be the campus poet of Antwerp University and will treat us to a monthly serving of catchy poetry.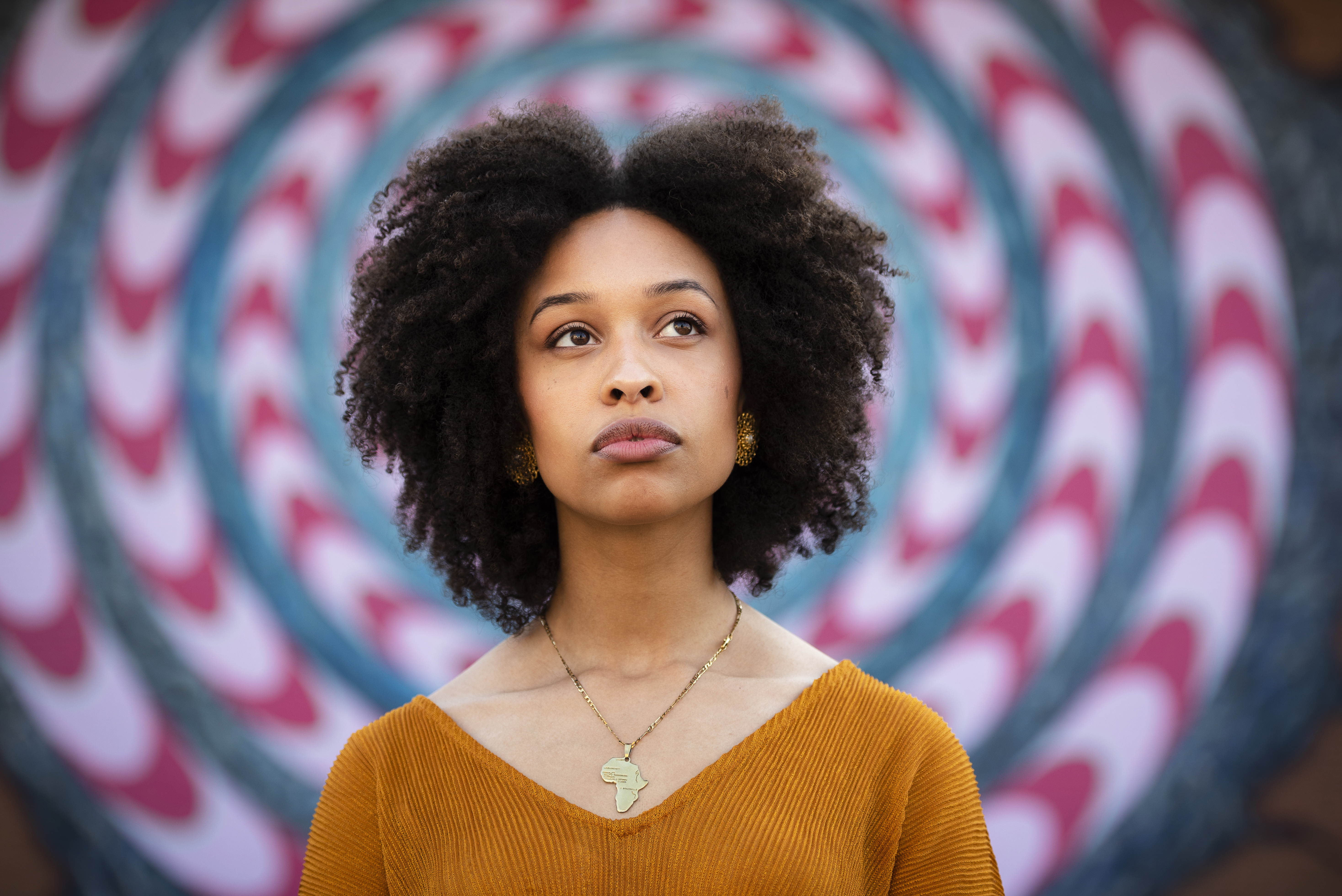 Photo: Jonathan Ramael